Social Media and Digital Marketing for Baby Boomers
Apr 14, 2021
How my biggest challenge turned into my greatest passion! It was great to know that I wasn't the only baby boomer struggling with online marketing!!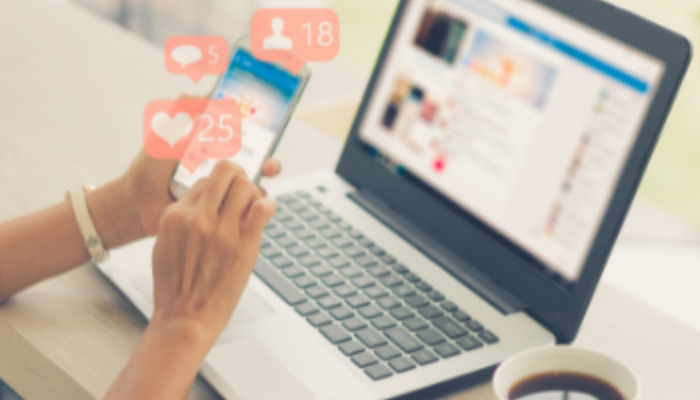 I remember when social media was one of my biggest fears! It made me feel stupid, if I'm being totally honest with you. My son (a gifted millennial) did all of the techie stuff, from setting up the email, to the website, to trying to teach me how to learn and implement social media posts. I just didn't get it, and then he grew up and moved out!! I was petrified.
He told me I was going to have to learn it, and I was like, "No WAY! I hate social media and I don't want to learn it." That was a huge mistake. I was trying to market all three of my businesses without social media, and it was a total fail.
I had tried to attend all the popilar guru's "free webinars" (that lead to the sales pitch, for the $997, or more, offer) and watched a boatload of YouTube videos, but the result was always the same. It was over my head, in a language I didn't understand (Algorithms, CTA's, Search Engine Optimization, Stories...)and it just made me more frustrated, confused and overwhelmed! I was intimidated and always gave up.
Then one day, I decided I was going to bite the bullet and actually hire a social media coach to teach me the basics of Facebook, Instagram and how to make graphic posts in an app called Canva. It was the BEST investment I'd ever made! Finally, I was getting those aha moments. The lightbulb was lighting up in my head. I COULD DO THIS! (And so can YOU!!)
What happened next was a game-changer for me. Once I started making a few posts to Facebook, I started getting comments and private messages from other ladies, my age, that were asking me how I did that. My phone started ringing off-the-hook with my "mature" friends, in business asking if I could teach them how to do it, and that lead to "I'll pay you how to teach me," and quite by accident, a new career had been born.
If anyone had told me that I would become a social media and digital marketing 101 coach, I would have told them they were CrAZy! But it just happened, and it's been one of the most rewarding experiences of my life. When I see those lights go off with the ladies, and they realize that this doable, it brings great joy to my life! I finally found my calling, my purpose...at 60!!
Then came COVID, and life, as we knew it, changed. It seems everything shifted to online, even more than before. Zoom meetings became a way of life and many have had to make huge adjustments in their business model to keep their heads above water.
To make things even more complicated, we've had to change our marketing strategies to include the more tech-savvy methods like building landing pages and doing memberships to sell our digital products, live and pre-recorded webinars, live streams, and lots of other new-fangled methods (funnels, chat boxes, AR and VR, etc.)that those of us who didn't grow up with a device in hand have never done before, so a new challenge has risen, and my number one goal is to learn it all master it, and then teach it.
If you can relate to this, and you are looking for someone who speaks your language and goes at your speed, I'd love to hear from you. I offer a complimentary 40-minute Discovery Session. Let's set up a Zoom meeting and have a chat.
Are you ready to come of age with todays marketing? Let's GO!